In a viral TikTok, @findingmom.me decides to hatch fertile eggs she purchased from Trader Joe's. Can you eat fertile eggs?
Article continues below advertisement
In a now-viral TikTok, user @findingmom.me, also known as Rachel Anne, purchases a dozen fertile eggs from her local Trader Joe's grocery store and hatches them with her own incubator. Users were amazed to see her progress and the adorable chicks that hatched.
So, can you eat fertile eggs? Here's what you need to know.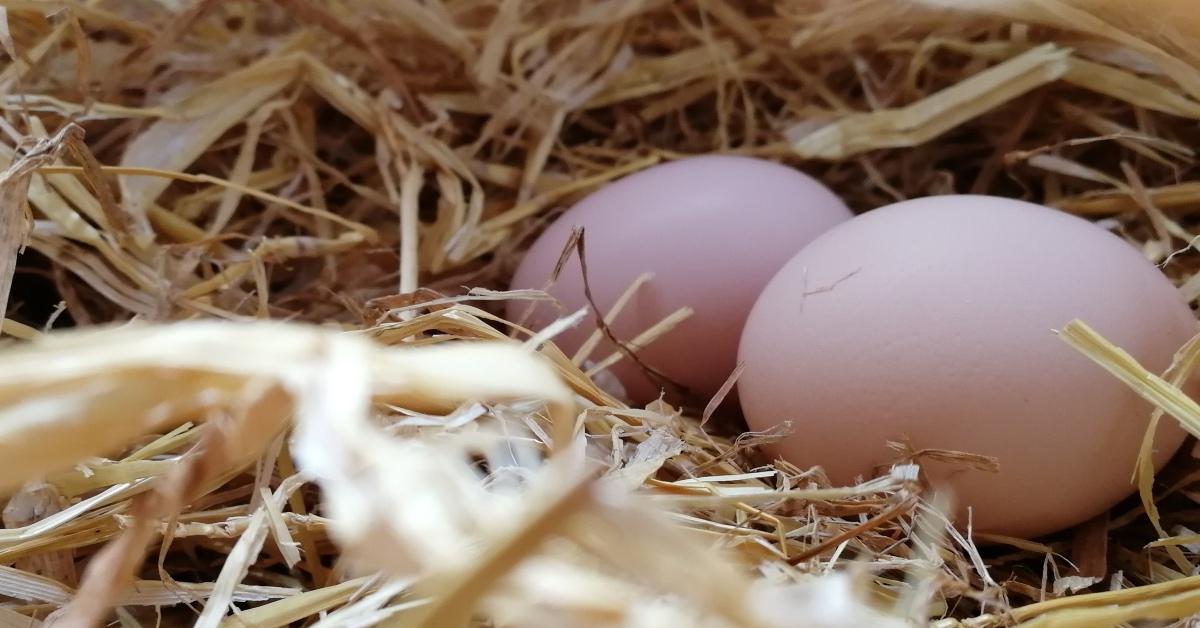 Article continues below advertisement
Can you eat fertile eggs?
According to the U.S. Food Safety and Inspection Service, you can eat fertile eggs, but they do not provide any more nutritional value than non-fertilized eggs. The website also states, "Most eggs sold today are infertile; roosters are not housed with the laying hens. If the eggs are fertile and cell development is detected during the candling process, they are removed from commerce."
In a follow-up TikTok video to her first, which showed the chicks hatching from the fertilized eggs she bought, Rachel reiterates what the U.S. Food and Safety and Inspection Service website says with additional details. She notes that typically, chickens kept in too-small cages without access to roosters for fertilization are those who produce commercial eggs. Thus, those eggs are not fertilized before being put in grocery stores.
Article continues below advertisement
In certain instances, free-range chickens are given space to roam and are often accompanied by one or several roosters in the flock to protect them from predators. These eggs become fertilized and are sold in grocery stores; and if they're fertilized, they can be hatched.
Article continues below advertisement
Some users on Rachel's page continue to write that you "can't" hatch eggs once they have been washed and cooled, but as Rachel says, the proof is in the pudding — or this case, in the resulting chicks. A 1956 study by the University of Georgia also proves that washed, fertilized eggs can be hatched.
Article continues below advertisement
Immediately, users around the internet were enthusiastic to try Rachel's experiment. Still, she repeatedly cautions them to do the proper research and provide a safe environment for the little chicks. She explains that she made her videos "to educate" but also emphasizes that she is "not an expert" and that everyone who wants to try it should be as safe as possible regarding the types of incubators they select and what to do with the chicks after they hatch.
In summary, if you're someone who wants to try hatching chickens (or any other bird!) from fertilized eggs, please be sure to do thorough research to provide the hatchlings as healthy and safe an environment as possible. For others, it might be a great time to reconsider your egg consumption.